Answers to Nutrition Quiz
Below are answers to the nutrition quiz along with the titles of
corresponding articles that have appeared on the CarboH web site.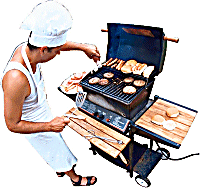 1. False - Freezing a food product that has been contaminated with Staphyloccus bacteria will kill most of the bacteria, but will not destroy the toxins that cause food poisoning.
"Don't let Food Poisoning Spoil your Summer Outing!"
2. d. All of the above - Gout occurs when too much uric acid builds up in the blood. Gout is caused by being overweight, your genetic make-up, and/or a high protein diet that's high in meat.
"Do you have Gout because you're Overweight?"
3. e. All of the above - Vegans eat plant foods only - no foods of animal origin; Lacto-Ovo Vegetarians eat plant foods as well as foods containing milk and eggs, but do not eat the flesh
of an animal.
"Thinking about eating Vegetarian Style . . .but don't know how to get started?"
4. True - Plant sterols and stanols, found in specially produced margarines like Benecol and Take Control, can help lower LDL cholesterol levels by 10% to 15%.
"Eat More Fat to Decrease Cholesterol?"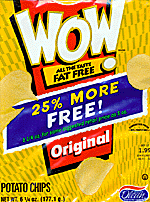 5. Olestra is a carbohydrate that has similar properties to fat.
"Olestra - the Fat That's Not a Fat?"


6. False - Vitamins do not aid in weight loss or weight gain.
"Vital Vitamins!"
Did you miss some of these articles? Don't worry! We update and re-post
all of our articles periodically. Be sure to visit the CarboH web site
often to keep up with the latest in nutriton information.
Where do you get your nutrition information? Most states now have licensure laws for Dietitians and Nutritionists. Be sure your nutrition advisor is "Licensed" by the State as a Licensed Dietitian (LD) or Licensed Nutritionist (LN), or in states that don't have licensure laws, a Registered Dietitian.



CarboH, Inc.
Barbara Herondorf, L.D.
Home | FAQ's | Sample Menu | Policies
More About CarboH | Order CarboH | Contact Us | Letters